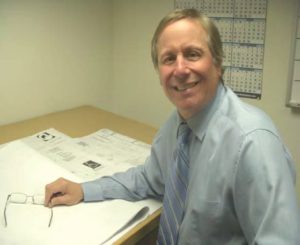 Gary Moreau
Gary joined ACI in 1972. Gary has been instrumental in the expansion of the organization and has developed long-term relationships with clients such as Mount Saint Mary's College, Forest Lawn Mortuary and Hospitality Food Services. Gary is committed to the success and progression of the organization as ACI transcends into the design and construction of more energy and efficient building applications that adheres to the standards set forth by Leadership in Energy and Environmental Design (LEED) concept.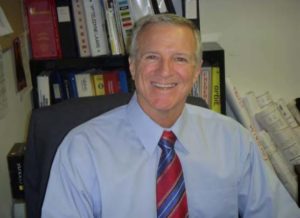 Donald Moreau    Don joined ACI in 1976. He has demonstrated leadership and commitment to the organization and has cultivated a dynamic client base throughout the years such as Dermalogica, RRDonnelly, The Toro Co. and Paul Mitchell Schools. Don is on the forefront of industry changes. He is the catalyst that drives ACI's workforce. Don works effortlessly in improving ACI's competitive edge. Don has been recognized by his co-workers for his cliche "lead by example." It is through Don's leadership that the organization has enjoyed an unblemished reputation throughout the industry.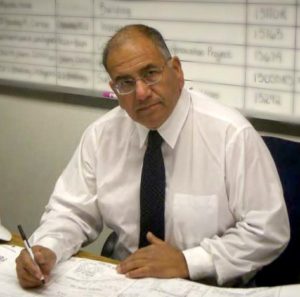 Robert Maldonado, Estimator/Project
Manager joined ACI in 1990. Prior to joining ACI, Robert was employed by Vermont Lumber as a general manager for several years. Robert brings with him over 30 years of construction experience in both purchasing and field work. Robert earned his AA degree from Harbor College. He is continuing his education and expects to earn his BS degree in the next two years. In addition, he has earned his AIB International Certification in Food Plant GMP/Sanitation.Robert has served as ACI's Safety Manager for over fifteen years and has demonstrated his ability to train and translate the importance of safe house keeping and safety in general.Robert is experienced in Auto Cad and Primavera by Oracle. Robert enjoys his long-term position with ACI and the exciting projects he has been involved in.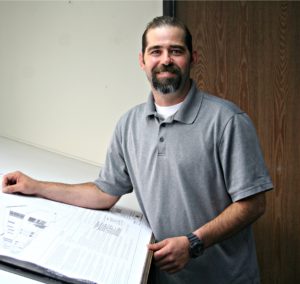 Brian Pinkerton, Project Supervisor/Estimator
Brian joined Advanced Contractors, Inc. in 2003 and since then, he has developed a reputation for superior problem solving and customer relationship skills. Brian is experienced in all stages of a project, from the initial job cost estimating to the final completion of the project. He is highly competent in reading and interpreting blueprints and has in-depth knowledge of building codes, permits and OSHA safety standards. With his great leadership and communication skills, Brian always knows how to motivate his construction teams to perform at their peak levels and nothing less. He has a history of preserving the highest quality while upholding full adherence to all deadlines, budgets and specifications. In addition, he has earned his AIB International Certification in Food Plant GMP/Sanitation. Brian has thoroughly enjoyed the challenges brought forth on various projects ranging from ground-up, tenant improvements, emergency remediation, design/build and more.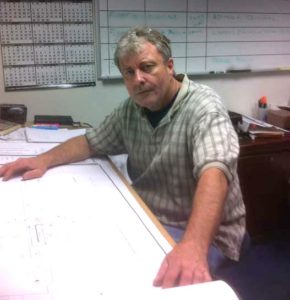 Kye Dixon, Electrical Supervisor/Supervisor
Kye joined the ACI team in 1984 and for these past 25+ years, he has been the head of the electrical department. From providing estimates to actual hands-on work, Kye has been an integral part in every one of our projects requiring electrical attention.
He continues to attend the California Electrical Training Inc. for the required C.E.U.s and is certified by the State of California. With Kye's strong supervisory skills, communication skills and ability to analyze and address any issue that arises, he has been able to run every project in a smooth and timely manner.
Danny Jackson, Electrician
Danny Jackson has been an integral part of the ACI team for approximately seven years. He holds a degree in electrical engineering and fifteen years in electrical experience along with general construction knowledge and project management. Danny is also a member of the Institute of Electrical and Electronics Engineers. He is a very proactive individual who is self-motivated and customer conscientious. Along with project scheduling and coordinating projects, Danny is hands-on with all vendors and trades in accomplishing projects in a timely manner. Danny's knowledge in project timelines include value engineering and material lead time to mitigate time loss.